Interview mit Joe Wyman
Outreach and  Engagement Manager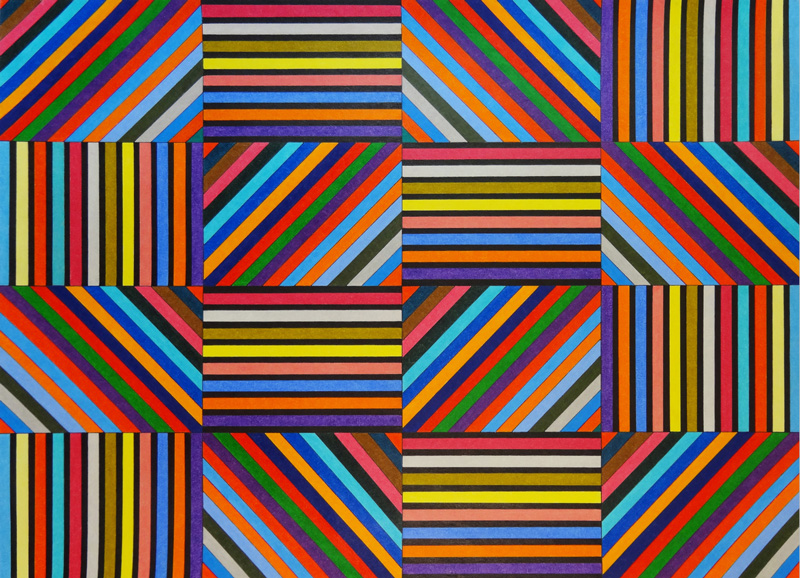 Sprache der Geometrie 1,
Bild Nr.17
Aquarellstifte auf Aquarellpapier
27.5 x 20 Zoll
Please introduce yourself
"I am Osvaldo Bacman. I was born in Argentina, but I have lived in Germany for 40 years. I've resided in Cologne for the last six years, where I work in my atelier."
When did your interest in art begin?
"I was interested in art [from a young age], devoting many hours a week almost daily to drawing and painting. I was lucky enough to live opposite the School of Fine Art, where as a child and a teenager I attended countless courses on drawing and painting. This school became my second home and was my most important personal experience during the first part of my life.
This school became my second home and was my most important personal experience during the first part of my life.
"I also think that painting, music [and] literature […] can act as a channel for positive energy and protect […] humanity from the imbalance of wars.
"It makes me very happy to be able to contribute […] work [that can have] a positive influence on all the negative things that surround us."
Would you say that your background has influenced the way you work?
"I think that the precision and exactness in the structure of my works are definitely influenced by my work as a pathologist. In pathology you have to be very precise in your diagnosis, then you are confronted daily with a lot of different structures, a multitude of colours and changing images.
"Through the years, I turned into an individual who tries to be as precise as possible."
One of the most impressive and intriguing elements to your work is this precision and structure. How important is the planning of each piece and how do you begin?
"I let myself be inspired by the world around me. My works are not accidental, they are the result of elaboration. Over time the work comes alive, [with] shape and colour. […] The artwork grows with me, and I with it."
Your use of repetition and geometry creates intrigue. What is the purpose of using them?
"Within each work I use the repetition of shapes and colour to create the rhythm and give life to them. Rhythm and colour are two very important elements in my work."
Your process is laborious and time consuming. How do you feel when a piece is finished after such an investment of care?
"When a work is finished it acquires its own life; it becomes independent, expresses rhythm, movement. It is free."
Intrigued?
Check out Osvaldo's paintings online and learn even more about his artistic style.